The Future is at our Fingertips
The events of 2020 propelled the future of work forward with remote working, automation and wide-scale organisational change dominating the business landscape. The very nature and definition of work started to shift away from traditional views, and new ways of working emerged quite broadly.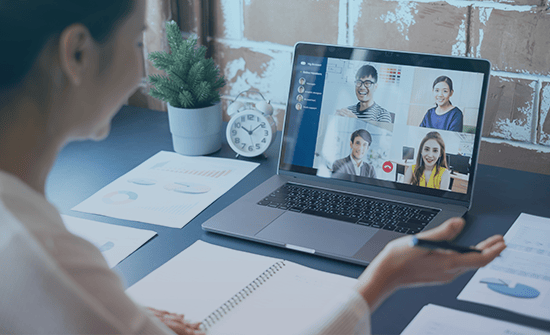 The future of work is exciting and presents some great changes ahead for the business community. The future of work is largely defined by the adoption of artificial intelligence and a new workforce mix of on- and off-balance sheet talent.
Our work in this area is focused on talent management and using automation and artificial intelligence as a strategy for leading a business and workforce transformation. We believe that businesses can create customer and employee value by designing their workforce so it thrives in the future. This includes designing for flexibility, remote work and developing new skills (particularly in response to automation.)
We also foresee that as artificial intelligence moves more into the mainstream, organisations will increasingly adopt it. Consequently, it will require people to adapt or grow their skills to collaborate with intelligent machines. We support these strategic workforce solutions and produce value for businesses by focusing on this element of human performance and, where appropriate, pairing it with artificial intelligence and automation.
Our Program for Rewiring your Business for the Future
A business can define what the future of work uniquely means to them; notwithstanding, there are generally accepted variables that make up what the future of work means now and will mean in years to come. These variables include:
The use and integration of artificial narrow intelligence (ANI), which is the artificial intelligence that exists today. (ANI or AI is essentially a program that can sense, reason and adapt with or without human intervention.)
The increased adoption of automation, which will lead to jobs changing and the need for upskilling employees.
The different places from where we work, which includes the expansion of remote work, dispersed teams and hybrid work models.
The makeup of the workforce, which includes a mix of on- and off-balance sheet workers.
A major challenge organisations face when considering the Future of Work and their business is where to start. We have developed our Future of Work program to integrate industry-leading organisational diagnostics, expert facilitation and a proven track record in delivering change on a large scale.
The objective of this engagement is to define what the future of work means for the client. We co-create the client's ambition for the future and determine multiple horizons from now to a reasonable point in the future. Consider reading our practical guide to transition to the future of work.
For many businesses, the driver for defining and transitioning into the future of work was initially the impact of the global health pandemic on work practices. More recent drivers are:
Employee feedback on creating a hybrid work environment,
A desire for new working or operating models,
The aspirations of executives to make an effective transformation.
This excellent program includes:
Pre-planning session,
Data collection about the organisation and its people,
Leadership workshop (1 full day),
A report detailing the data collected, the process undertaken in the workshop, the endorsed definition of the future of work and next steps.
Comprehensive, interesting, efficient and relevant. Good toolkit and thought-stimulating application possibilities. Thank you!

Shobana M.
Head of Operations & Development, Specsavers